Featured Property
Categories
Communities
July 4th Festivities 2013 for West Michigan:  Fireworks – Parades – Yippee!
Every year I list the places for fireworks, parades, picnics, etc. over the 4th of July Holiday.  This year the 4th is on a Thursday so it will be a little easier to make some weekend plans (thinking folks will do a Thursday/Friday/Saturday/Sunday holiday).  Two of the most difficult days for holiday planning are Wednesday (last year) when no one knows whether to take off the beginning of the week or the end of the week for their fun – and Sunday, when many communities around Western Michigan move their fireworks and /or parades to Saturday.
I'm happy to tell you 2013 – with a Thursday 4th of July – will be easy – now you just have to figure out which location you want to watch the fireworks and which parade to attend.  You can really celebrate the 4th by attending the parades but also to be IN the parade yourself.  The kids usually ride their decorated bikes, scooter or wagons along the parade route.  For at least two local parades, there is the opportunity to enter your very own float into a float contest.  Both the Cascade Township Parade and the Ada Parade have float contests (which just happen to be sponsored by our Vredevoogd Combs Real Estate Team ).  Hope to see you there!
Here are the dates and locations for 4th of July Celebrations this year:
Date:  

July 4, 2013

at Dusk
Where: across from Amway
7590 E Fulton at Ada Drive
in Cascade, Michigan 49546
Caledonia Independence Day Celebration
Date:  

June 29, 2013

at Dusk
Where: Caledonia Lakeside Park – great views 92nd street across from Cherry Valley Shopping Center
in Caledonia, Michigan 49316
Date:  

June 29, 2013

at Dusk
Where: Robert Morris Park
in Comstock, Michigan 49048
East Grand Rapids 4th of July Fireworks
Date:  

July 4, 2013

at Dusk
Where: John Collins Park (Reeds Lake)
in East Grand Rapids, Michigan
Lowell Riverwalk Festival Fireworks
Date:  

July 13, 2013 at 10:15pm
Where: Stoney Creek Park
in Lowell, Michigan 49331
Grand Rapids 4th of July Celebration
Date:  

July 4, 2013 at 9:30pm
Where: Ah-Nab-Awen Park on the shores of the Grand River in downtown Grand Rapids
in Grand Rapids, Michigan 49504
Kentwood 4th of July Fireworks
Date:  

July 4, 2013

at Dusk
Where: Kentwood City Center
in Kentwood, Michigan 49548
Date:  

June 15, 2013

at Dusk
Where: City Central Park
in Walker, Michigan 49534
It's May! It's Spring! –  Grand Things to do in Grand Rapids
All we can say is  - Finally, it is warmer and Spring is here – I'm not sure the record books have shown it, but it sure feels to me like this was the longest Winter on record.  Now the wonderful news – Spring has sprouted some Grand things happening in Grand Rapids.  Here are some of my favorite things to to in May.
I  attended the very first Riverbank Run in 1978 mostly out of curiosity –  We had 2 daughters at the time and decided to drive to downtown Grand Rapids to take a look at what was happening in our City and find out what all the hoopla was surrounding this new idea of a road race in Grand Rapids.  There were 1,000 participants in the race and I can still recall standing on Calder Plaza looking out over Monroe and seeing one lone runner coming down Monroe heading for the turn and the finish line under the Calder – Wow!
Over the years I've watched friends and family complete in both the Riverbank Run and in the 5K's.  I even walked the 5K myself a few years ago – it is so moving to be in downtown Grand Rapids or anywhere along the race route and see the enthusiasm and excitement generated during this race.  It's amazing and I highly recommend you either participate or take an early drive downtown to watch the race take off or finish.
If you think you want to participate you can register here.
The history of Grand Rapids is alive and well in Heritage Hill – the historic home center of the Grand Rapids area.  The 44th annual Heritage Hill Tour of Homes is so special – it features elegant turn of the century homes that are amazing in their workmanship and style.  The hours are 11 am – 5 pm on Saturday/Noon – 6 on Sunday.  The tour used to be done in the Fall – which was also beautiful – but seeing them in the Spring really gives a lovely overview of the gardens and showcases these grand homes perfectly.
Come down and stroll along the tree lined streets and enjoy the step back in time – you won't be disappointed!  Advance purchased tickets are $15 and can be ordered here.
Enjoy Spring in Grand Rapids!
-
It's that wonderful time of the year!  Time to break out the clubs and head to the links.  Michigan is truly a golfer's paradise with over 137 public courses and some are unbelievable!
It was Named #4 best State for golf by GolfDigest! Actually, I am not sure why it isn't #1!
If you haven't played Arcadia Bluffs, give yourself a gift and play it.  Enjoy the panoramas from each hole – Beautiful.
-

BETTER THAN NEW!   …plus it looks like it just came out of the pages of House Beautiful!   Check out this lovely quality built home by Roersma.  Here are some of the fine features of this home:
-  4 Bedrooms  ( 3 up and one in the daylight level along with it's own full bath)
-  Huge master suite with cathedral ceilings, private master bath with double sinks and walk-in closet
-  Convenient Living Room with Fireplace plus either music room/office/formal dining possibilities
-  Kitchen with a new subway tile backsplash – black appliances (all stay with the house) – snack bar and huge dining area with sliders to the deck
-  Newly finished daylight level with Family Room, Bedroom and full Bath
-  Great neighborhood location within walking distance of the elementary school plus convenient to highways and shopping.
Let us know if you would like to take a personal tour.
-
Here is a wonderful Pure Michigan video about the place we call home.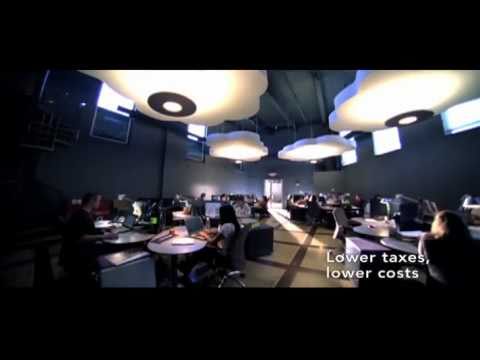 Since I am in the trenches everyday helping real estate buyers and sellers – I am experiencing three trends which really show up in these reports for the Grand Rapids Housing Market:
1.  Inventory is Down
Yes, I know you've seen them – actual SOLD signs on homes as you are driving around.  Buyers are beginning to experience disappointment when they attempt to schedule showings for 10 homes and only have 3-5 available because the others have sold.  The January Stats show in 2012, 1147 new listings came on the market while in 2013, only 1121 appeared – which is a decrease of 2.3%.    The average days on market for a residential home is 115 and there are currently 3.4 months of inventory available.
2.  Closed January sales are UP
In January of 2012, 549 homes were closed while in January of 2013, 661 units were sold – a 20.4% increase in closed sales for the month compared to last year.  The builders are beginning to build again – vacant lot sales were up 15.2% for the same time period.  As an agent in the field, I can tell you February will probably be record breaking as well –  If a home shows great and is priced right – it will sell!!!
3.  Prices are rising
We have to realize we are coming off the bottom as far as price – so rising prices are wonderful but have not recovered to the 2005-07 levels.  The January stats show the average sale price went from $114,236 to $137,083, a 20% increase.   Where are you in the pricing scenario?  Give us a call and we are happy to do a market study to determine the price of your home in today's market.
-
We are really excited to showcase a new way of viewing homes in the Grand Rapids marketplace.   Check out our new videos by clicking on the "Videos" tab above or click PatsPlace Grand Rapids Real Estate Videos to see them.
1. Unique Personal introduction
Often times, the only thing you know about a listing agent is their old high school photo on their business card or website.  Clients have been telling us for years – It would really be nice
to meet and get to know you today.  Since we started these videos with a personal introduction - we have had wonderful responses by those who enjoyed my warm and personal greeting.
2. Voice over slide show to showcase highlights of the home
With much experimentation we have tried many video styles which have not worked.  The "gorilla style" video of grabbing your iPhone and walking through the home while talking about whatever comes into view ends up being difficult to follow.  The 360 degree spinning videos are fine if you like a REALLY fast merry-go-round ride and don't mind seeing all the rooms distorted.
We settled on the voice-over approach explaining the highlights of the home that are not obvious in the photos.
3.  No YouTube distractions
When we first started using videos – and bringing them along on listing appointments – I always had to make sure there were no small children hovering around before I started the video.  Typically, when clicking on my YouTube channel there were five or more videos enticing someone to take a look – mostly with well-endowed ladies with very little clothing.
We have our videos on their own video channel so you never have to worry about embarrassing content popping up while you show the cool video of your home to your friends or relatives.
Everything we do in our marketing plan is geared to provide a quick successful sale using our Win/Win philosophy. Adding these professional videos to our toolkit (which includes  staging, professional photographs, high end brochures, blogs, etc….) translates into successful sales for our clients.
PatsPlace Grand Rapids Real Estate
We'll rolling out a new Certification which should be both fun and useful.  On any homes we list – we will be making notations on the listings themselves and any advertising that they meet the following standards for Baby Boomer Certification.
1.  Main Floor Master Suite
As the Baby Boomer Generation moves into upper middle age (polite words for getting older) – they will need to make sure they have their bedroom and bathroom on the main floor.  There is a chance there will be an illness or a surgery which will prevent them from climbing stairs to go to sleep at night.  Now, they could sleep on the couch in the living room – but that would not be ideal – so to be certified for the optimal positive experience for Baby Boomers – it must have a main floor master suite.
2.  Garage and Main Entrance on the main level
No Tri-Level homes here!   In addition – the home must have an electronic garage door opener so the baby boomer owner can enter the garage – get out of their car – and have access to the home without going up or down to the main level of the home.
3.  Main Floor Utility/Laundry Room
Of course, the Baby Boomer family is totally into cleanliness and keeping up with their laundry.  All of these certified homes will have the laundry room on the main floor so no one has to fall down the stairs and break their hip while they try to do the laundry.
4.  General Certification Items
-  Certification can be either for  condominiums or single family homes
-  There are many other parameters in making a buying decision for the Baby Boomer – make sure you work closely with your Realtor to discuss neighborhoods, distance from hospitals and doctors, general maintenance, etc.
-  Being Baby Boomer Certified does not preclude those younger or older folks from purchasing these homes and living in them very successfully.
-  We would be happy to get you more information – just give us a call – and guess what??? We are Baby Boomers ourselves!
PatsPlace Grand Rapids Real Estate
Three Warm things to do indoors in GR while the snow swirls
1.  Visit the Titanic Exhibit at the Grand Rapids Public Museum
I don't know about you – but I'm still intrigued by anything Titanic.  It was a by-gone era which seemed very proper and romantic compared to today's standards, so to see the artifacts and stories behind the Titanic – it's glory and downfall – will be really cool (in warm surroundings, of course)
Check out all the information for this exhibit which will be  February 9 – July 7, 2013.  Tickets range from $10 – $17 depending on age and membership status.  This might be a good time to become a member and save yourselves entrance fees for the Titanic Exhibit  (plus be ready for some of the other great exhibits coming your way this year).
2.  Unwind on a Friday night at the GR Art Museum  - grab a little wine and some art talk
Come in out of the cold this winter and warm yourself with a glass of wine and some Art discussion – Friday nights are special at the Art Museum.  You'll learn something, meet folks and enjoy our town.
3.  Check out the Great Lakes Shipwrecks at the Grand Rapids Public Museum
This is closer to home…lots of stories, photos and artifacts from shipwrecks right here on our Great Lakes.  This exhibit will run until November of 2013 – so put your new "member" status to work for you and check this out as well.
PatsPlace Grand Rapids Real Estate
2100 Watercrest NE, Grand Rapids, Michigan   $425,000
Magic is the word to use to describe this lovely home nestled in the hills of Ada.  My top three things I like about this home:
1.  Location (of course Location – Location – Location is our mantra)
Just a few miles from the corner of Knapp and East Beltline where shopping, restaurants, cinema, grocery, churches – all are available.  Plus minutes from the expressway to head downtown, Up North, or to Chicago.  This small intimate subdivision has acres of trails and woods to use for hiking and nature appreciation.  Private wooded back yard with patio and fire pit areas.
2.  Main Floor Master Suite
This home could suit a family for years – Lovely main floor master suite with spacious attached master bath – away from the hustle and bustle of a busy household.  3 bedrooms and bath upstairs and another guest suite in the walkout level – so when the household is busy there is a main floor retreat.  When the nest is empty all living can be on one floor with access to utilities, garage, kitchen and bedroom alike.
3.  Woodwork and style
Lovely wood floors – some laminate floors – gorgeous wood kitchen – the entire home is perfect for those with pets or allergies.  Lower level daylight level just recently finished with a theater room, office, bedroom, bath and loads of storage space.
Check out the Virtual Tour …and let us know if you would like your own personal tour of this lovely home.
PatsPlace Grand Rapids Real Estate