Featured Property
Categories
Communities
Archive for the 'Buyer Information' Category
It's that wonderful time of the year!  Time to break out the clubs and head to the links.  Michigan is truly a golfer's paradise with over 137 public courses and some are unbelievable!
It was Named #4 best State for golf by GolfDigest! Actually, I am not sure why it isn't #1!
If you haven't played Arcadia Bluffs, give yourself a gift and play it.  Enjoy the panoramas from each hole – Beautiful.
-

Here is a wonderful Pure Michigan video about the place we call home.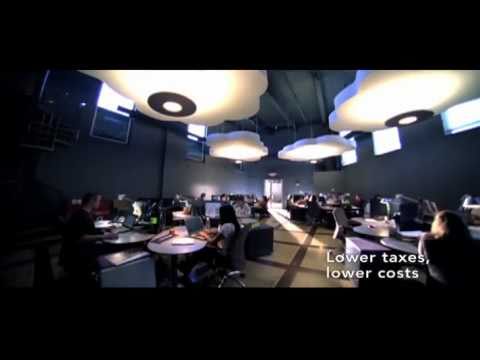 We are really excited to showcase a new way of viewing homes in the Grand Rapids marketplace.   Check out our new videos by clicking on the "Videos" tab above or click PatsPlace Grand Rapids Real Estate Videos to see them.
1. Unique Personal introduction
Often times, the only thing you know about a listing agent is their old high school photo on their business card or website.  Clients have been telling us for years – It would really be nice
to meet and get to know you today.  Since we started these videos with a personal introduction - we have had wonderful responses by those who enjoyed my warm and personal greeting.
2. Voice over slide show to showcase highlights of the home
With much experimentation we have tried many video styles which have not worked.  The "gorilla style" video of grabbing your iPhone and walking through the home while talking about whatever comes into view ends up being difficult to follow.  The 360 degree spinning videos are fine if you like a REALLY fast merry-go-round ride and don't mind seeing all the rooms distorted.
We settled on the voice-over approach explaining the highlights of the home that are not obvious in the photos.
3.  No YouTube distractions
When we first started using videos – and bringing them along on listing appointments – I always had to make sure there were no small children hovering around before I started the video.  Typically, when clicking on my YouTube channel there were five or more videos enticing someone to take a look – mostly with well-endowed ladies with very little clothing.
We have our videos on their own video channel so you never have to worry about embarrassing content popping up while you show the cool video of your home to your friends or relatives.
Everything we do in our marketing plan is geared to provide a quick successful sale using our Win/Win philosophy. Adding these professional videos to our toolkit (which includes  staging, professional photographs, high end brochures, blogs, etc….) translates into successful sales for our clients.
PatsPlace Grand Rapids Real Estate
We'll rolling out a new Certification which should be both fun and useful.  On any homes we list – we will be making notations on the listings themselves and any advertising that they meet the following standards for Baby Boomer Certification.
1.  Main Floor Master Suite
As the Baby Boomer Generation moves into upper middle age (polite words for getting older) – they will need to make sure they have their bedroom and bathroom on the main floor.  There is a chance there will be an illness or a surgery which will prevent them from climbing stairs to go to sleep at night.  Now, they could sleep on the couch in the living room – but that would not be ideal – so to be certified for the optimal positive experience for Baby Boomers – it must have a main floor master suite.
2.  Garage and Main Entrance on the main level
No Tri-Level homes here!   In addition – the home must have an electronic garage door opener so the baby boomer owner can enter the garage – get out of their car – and have access to the home without going up or down to the main level of the home.
3.  Main Floor Utility/Laundry Room
Of course, the Baby Boomer family is totally into cleanliness and keeping up with their laundry.  All of these certified homes will have the laundry room on the main floor so no one has to fall down the stairs and break their hip while they try to do the laundry.
4.  General Certification Items
-  Certification can be either for  condominiums or single family homes
-  There are many other parameters in making a buying decision for the Baby Boomer – make sure you work closely with your Realtor to discuss neighborhoods, distance from hospitals and doctors, general maintenance, etc.
-  Being Baby Boomer Certified does not preclude those younger or older folks from purchasing these homes and living in them very successfully.
-  We would be happy to get you more information – just give us a call – and guess what??? We are Baby Boomers ourselves!
PatsPlace Grand Rapids Real Estate
2416 Thornapple River Drive, Grand Rapids, Michigan – $950,000 Riverfront Home
Wow!!! is what you'll say when you see this stunning walkout ranch nestled on 2.5 acres with over 450 feet of frontage on the Thornapple River between the Cascade and Ada Dams.
Totally updated with gorgeous vistas of the Thornapple River from every vantage point.  Wood floors, Kitchen with every convenience and heated floors, Formal Dining Room with skylights, Main Floor Master Suite with walk in closets, make-up area and HUGE shower.   5 Bedrooms in all, 4+ baths, 3 stall garage.
It's a playland without leaving home.  Stainless kidney shaped pool, new beautiful retaining walls, totally upgraded landscaping, outdoor kitchen by the pool, waterfall by the front door – loads of dock space on the River and picnic areas galore.
Words can't describe this –  give me a call if you want to take a look in person (616 340-8411)
PatsPlace Grand Rapids Real Estate
Everyone looking to buy a home in today's marketplace is struggling with deciding what kind of loan to get. Should they go "really low" and get an adjustable rate mortgage for 5, 7 or 10 years?
… Or should they go with the tried and true 30 (or 20) year fixed rate mortgage??  With today's record setting low rates I don't believe there is any doubt a 20 or 30 year fixed rate mortgage makes the most sense for almost everyone in today's market.
Here is the most important reason why – and almost the only reason why:
1.  Check out this Cost Comparison Chart and become a BELIEVER
Here are the Cost Comparison's for the major indexes in the United States.  ONLY the monthly fixed rate mortgage ends up having a 0% of change on the Price Index.  We all know our food, gasoline, medical care and tuition have all gone crazy since 1981 – it is only the monthly mortgage payment on a median priced home (which at that time was at 14% – and was not refinanced with any cash out) that did not skyrocket…it didn't even go up!
Words of advice:
1.  Find a good lender (we'll send you a list if you like).  With rates as low as they are today you can shop closing costs and rates.
2.  Find a good REALTOR (that would be us) who can lead you through the process.
3.  Rest easy with the knowledge that today's marketplace offers great value and if you go with a fixed rate loan – future stability
4.  Don't refinance for cash out during the time of your loan (you probably won't have to since the rates today are so low.
PatsPlace Grand Rapids Real Estate
There are two trends that we are tracking here – which should be of interest to any buyers or sellers in the marketplace today.  Both trends can be predictors of the marketplace
Trend # 1   Fewer Listings
The first trend is the light green graph, which shows the number of listings on the Grand Rapids Association of REALTORS site.  We have fewer listings on the market today than in the past 12 months.  What does that mean right now?  For Buyers:  Fewer choices.  Since it is trending this way you can pretty much plan that the choices will even diminish more – so make your move when you find the right house or condo – don't wait!!    For Sellers:  Better chances of selling since you have less competition on the marketplace.
What does it mean for the future if this trend continues throughout the summer?  Simply that prices will begin to go up – it's a simple supply and demand equation
Trend #2   Pending Sales are up
This trend is shown with the solid line and triangles  - It's the Pending Sale Numbers.  This trend mirrors the consumer confidence that is showing up in the marketplace.  A combination of historically low interest rates and unemployment numbers improving has given consumers a better feeling in the marketplace than we've seen in years.  Our foreclosure numbers are decreasing and job growth is picking up – so it's not just a Spring Market driving the Upward Trend of Pending Sales.
-
It's Fall…and more than leaves are Falling – Record Low Interest Rates are here!
OK – I've refinanced and the rates are still dropping. Who could have predicted the rates for a 30 year fixed rate loan could drop below 4%???   So, now there are record low interest rates – why aren't more people buying homes?    Good Question!
I have 3 quick guesses why folks aren't buying even with these low rates:
1.  Banks aren't lending like they used to.
We've swung from the practice of giving mortgages to anyone who was breathing (a good thing since it caused a good deal of the foreclosure crisis), to not giving really qualified folks mortgages due to more rules and regulations.  Don't let this deter you!  We have some great lenders who recognize a qualified buyer and will work diligently with you to get you qualified.
2.  Consumer Confidence is a bit shaky.
With the number of buyers down, a new opportunity opens up for you – lots of homes with prices like we have not seen in years – couple this with these low interest rates and it is a fabulous time to buy.  There are many signs of a rebound – so stay tuned!
3.  It' Fall
There is a perception in the marketplace it's best to buy in the Spring – Not So!  As sellers head into the Winter months their motivation is even stronger to sell – so some great prices are available in the Fall Real Estate Market.
Don't let these three things get to you this fall as you consider getting into the homeownership status.  Rates are GREAT!  Inventory is HIGH!  It's a great time to buy your first home or your dream home.  Give us a call or send us an email for a complete search and home buying information.  Pat Vredevoogd Combs, Coldwell Banker AJS-Schmidt, 4488 Cascade Road, Grand Rapids, MI; 616-559-7241  pat@patsplace.com
-
Lately I've been helping a lot of first time homebuyers purchase their dream homes.   In almost every instance there are questions along the way about some aspect of the Earnest Money process – so here are some of the most asked questions – and their answers:
1.  What is Earnest Money?
The simple answer is  – this is money the buyer puts up (most often into the Trust Account of their Real Estate Broker) to show the seller they are "Earnest" in purchasing their home, land or business.
2.  How much Earnest Money is usual and normal?
The amount varies around the country – I've heard of it being as much at 10% of the offer price in some parts of the country.  Here in Western Michigan the custom is that the earnest money is around 1% of the offer price.    On foreclosed properties the bank might have a set amount they MUST have and in some cases it becomes non-refundable after inspections.
If there are multiple offers it's always a good idea to consult with your agent to see if perhaps having a large earnest money check might give you a bit of an edge, especially if the offers are similar. (I recall an old time Realtor  – every time he presented an offer to his sellers he would lick the earnest money check and stick it on his forehead – where it would stay during the entire presentation – just so they could "see" the money).
3.  Do I get it back?
Most often the answer is YES.  The earnest money and its disposition are addressed in your purchase agreement.  Typically the money is refundable if any of the contingencies in the offer are not met.  These contingencies can consist of:  financing, inspections, other zoning or legal matters – all must be addressed in the purchase agreement.   If all contingencies have been met and you walk away – then there is a good chance you do not get the money back (after all the money is to show you are earnest in buying the home).
4.  Who holds the Money?
All states vary a bit – here in Michigan the Earnest Money is deposited into the Trust Account of the Real Estate Brokerage you are working with.  In some instances the Title Company will hold the check (new condominium project, bank owned properties) in their Trust Account.  There are very strict rules about broker's trust accounts – there can be no co-mingling of funds with the broker's other accounts.
5.  When do I see my money again?
At Close!   Typically the Title Company will use the earnest money as a credit to you at the close.  In a foreclosure or a bank owned close, the agent might be bringing the earnest money check to the closing for you – to use as a credit for you.
6.  Do I need a certified check or money order?
In Michigan, for a normal sale the answer is – No – your own personal check will do (but a certified or money order will always work).  Many banks insist on certified funds for their earnest deposits on foreclosed properties.  If you only have cash, a real estate office is usually not equipped to take in a lot of cash – especially on a weekend, so a money order would be a good alternative.
Any comments – questions – suggestions – or good Earnest Money stories are welcome!
-
I love a county fair – and this is the time of year to really enjoy them – here is a list of the county fairs within easy driving of Grand Rapids this summer:
(in date order)
Montcalm County Fair  - July 3 – July 9 – Greenville
Mecosta County Fair – July 11 – July 16  - Big Rapids
Berlin Fair –  July 18 – July 23  -  Marne
Ionia County Fair –  July 21 – July 30 –  Ionia
Ottawa County Fair –  July 25 – July 30   –  Holland
Muskegon County Fair –  July  26 – July 30   – Ravenna
Kent County Fair – August 8 – August 13 – Lowell
See you there!!!
-